In this Article you will know:
TXT Rush Sugar Ride MV Outfits
TXT Beomgyu's Rush Sugar Ride MV Outfits
TXT Soobin's Rush Sugar Ride MV Outfits
TXT Taehyun's Rush Sugar Ride MV Outfits
TXT Heuning Kai's Rush Sugar Ride MV Outfits
TXT Yeonjun's Rush Sugar Ride MV Outfits
TXT is back with their most awaiting comeback together with their new album 'The Name Chapter: TEMPTATION'
On January 27, 2023 Tomorrow x Together also known as TXT has already drop their another album 'The Name Chapter: TEMPTATION'. Along with their amazing music video for their single "Sugar Rush Ride", the boys made another history and made their fans go crazy over them with their another era. 
With their newest music video, the group look so cool with their new styles also their amazing fashion. The group literally gave you a sugar rush feeling with their performance and visuals. The whole performance is a total package from their scenic music video down to their amazing and cool choreography and music down to their overflowing visual and fashion.
For now let us focus with their ideal outfits since they are really stunning with these styles in their music video. See details
TXT's Sugar Rush Ride MV Outfits
Beomgyu's Outfit
First is the center and the visual of the group, Beomgyu showcase his amazing talent and also his enchanting visuals. From the beginning of the music video Beomgyu appeared first as he looks like he is looking around with his surroundings.  He literally hook us with his beauty. For his first outfit Beomgyu is wearing He wore a gray cut-in tour zip hoodie from Telfar, stonewalled navy jeans, and Rick Owens shearling high-top sneakers.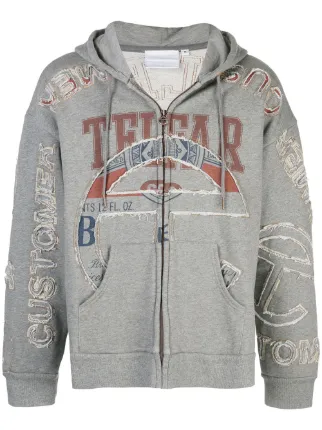 Soobin s Outfit
An angel from above! Soobin appered in the music video with his angelic face that makes our hearts move. Together with his amazing visual, our leader gave his best in the music video. Soobin is wearing a perfect and beige cardigan  top and a jeans and to perfect his outfit he partnered it with his  beige curb sneakers from LANVIN.

Taehyun's Look
In his first look, Taehyun looks so pretty in his faded denim outfit. He looks so cool and nice as he stand out in his concept outfit. For his outfit Taehyun is wearing Saint Laurent's faded-effect denim jacket, ISA BOULDER's scene-stealing towel cargo pants, and LANVIN's beige curb sneakers.
Huening Kai's Outfit
 The visual and also the center of the group once again proves himself that he really deserve his position, Heuning Kai really looks so cool and handsome in his outfit in the music video. Looking good in his Saint Laurent black and cream jacquard hooded cardigan, off-white distressed denim shorts, and RICK OWENS DRKSHDW black high-top faux fur sneakers.
Jacquard Hooded Cardigan
Distressed Denim Shorts
Black Abstract Sneakers
Yeonjun's Outfit
Last but not the least our very own Yeonjun, He looked stunning in an OTTOLINGER black and beige paneled hoodie with matching black signature wrap jeans. He accessorized his look with a soft sword earring from SOLITUDE STUDIOS and LANVIN back curb sneakers.